Award-winning Edmonton videography.
M
eet the team that makes Original Video the leaders in Edmonton Videography.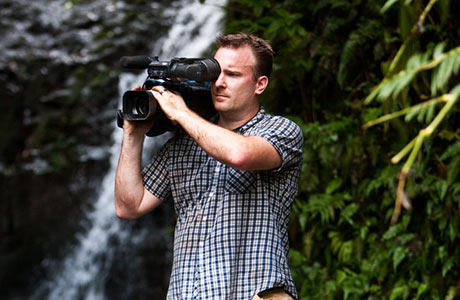 Jamie Coutts, Edmonton Videography Specialist.
Videographer, Editor and Producer – Secondary Director
---
An Experienced Cameraman
The founder of Original Video, Jamie Coutts got his start in the industry just by operating a studio camera for Global television. After moving on from Global, he spent 14 years working in the industry in a variety of capacities and expanding his skills to include producing and directing. When he eventually struck out on his own to create Original Video almost a decade ago, he had already developed a reputation for being one of Edmonton's videography gurus.
An Award Winning Filmmaker
You don't become one of Edmonton's videography specialists without racking up a shelf full of trophies. Over the course of his colourful career, Jamie has earned a multitude of awards and nominations, including an Alberta Media Production Industries Association award, the First Place and Spirit of the West titles at the Big Rock Eddies Awards, the Top Video Production Award from the 2010 Canadian Home Builders Awards, and two International Association of Business Communicators Awards, including their top honour, the Award of Excellence. His work has even been showcased to the Vice President of the United States.
An Accomplished Creative Professional
Jamie has earned his experience and awards over a voluminous career spanning over one hundred safety, marketing, training and tribute/lifetime achievement corporate videos. In addition to his corporate work, he's shot and/or edited three nationally aired documentaries, one television pilot, two twenty-six episode television series and hundreds of television commercials. His diverse skills and creative passion translate beautifully through the lens of a camera, while his impeccable professionalism, based on clear communication and an efficient, streamlined process creates a  smooth and positive experience for every client.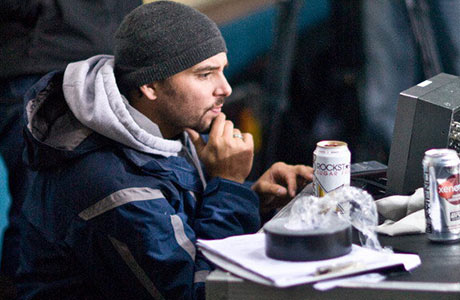 Curtis Comeau, Director
Secondary Videographer/Editor
---
Unparalleled Passion
An award-winning director/producer himself, Curtis's brings both a unique and a complementary skill set to Original Video. His gift for composition has earned him awards as both a photographer and videographer, and he's as comfortable editing as he is directing or shooting a video himself. He brings a unique perspective to his work, having shot in Central America, Southeast Asia and Europe, and uses colour and contrast to create unforgettable compositions. His perspective on the topic is beautifully summed up in his own words: "It's about the subtleties that you see, and for that matter don't see, in the video frame that lead to a purely aesthetic viewing experience."
Their shared and complementary talents have created a chemistry between Curtis and Jamie that is key to creating videos that rise above the average. It's also an advantage that hasn't gone unnoticed  is also another key aspect that does not go unnoticed by clients. The ability to make a help a client understand the shooting process and feel at ease throughout is a crucial component in any project's success, and a point of pride for both of these leading Edmonton videographers.